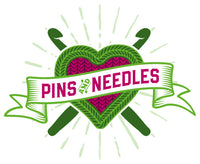 Welcome!
Pins & Needles (Devizes) - a little shop with a big heart and winner of the 2020 British Knitting Awards for best yarn shop in the south west. If you can't come to us in person, you can buy here instead.
We have a HUGE amount of stock; only a small selection is listed here, so do please contact us if you can't see what you want. Victoria and her knowledgeable, enthusiastic team will be delighted to help you.  
If you know the shop you'll know that we can be a little bit quirky, a little bit eco, we love British wool and we have lots of stuff that you just won't find anywhere else.    Don't expect fancy packaging - we use brown paper and repurposed plastic bags. Enjoy having a browse! 
Pins & Needles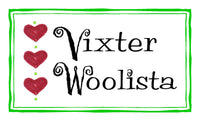 Vixter Woolista
Based in Wiltshire, Vixter Woolista is a local designer (and owner of Pins & Needles!) with a fabulous range of accessible crochet and knit kits, patterns and gorgeous hand-dyed yarns. 
Vixter Woolista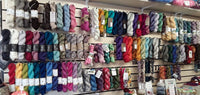 Yarn
We have a wide range of yarns, to suit all tastes and budgets and all carefully selected by the owner. If Victoria wouldn't use it, it doesn't make it through the door! We are proud to stock a good selection of British wool - including from independent rare-breed producers - and delighted to sell you some of the more exciting European yarns. 
Yarn
Needlework
Fancy a bit of cross-stitch or embroidery? We have a good selection of kits, threads (DMC), hoops, Aida etc. We also have Anchor tapestry wool and some tapestry kits. 
Needlework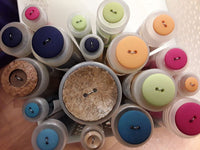 Other Products
Phew, what haven't we got? We have.... knitting needles, crochet hooks, buttons, zips, poppers, scissors, craft kits, stitch markers, stitch holders, shawl pins, craft books, thousands of patterns..... If we don't have what you are looking for, we can probably get it in a couple of days - please don't hesitate to ask. 
Everything Else!
SPECIAL OFFERS!
This is where you'll find clearance bargains, end-of-line yarns or sometimes we just throw a special offer at you to be nice!
Special Offers!
Custom content
Workshops & Social Events
Here's where you can book to attend our workshops or special events.